Tapering off Zoloft can help individuals streamline withdrawal from this SSRI antidepressant.
If you have been taking this medication and you are concerned about discontinuing its use, read on to discover more about the following issues:
What are the benefits of tapering off Zoloft?
What are the side effects of tapering off of Zoloft?
How to ease symptoms of tapering off Zoloft with a medical detox.
How to Taper off Zoloft
Zoloft tapering off should be done under the guidance and supervision of a healthcare provider, as they can create an individualized tapering plan tailored to your specific needs. The process typically involves reducing the dose gradually to minimize withdrawal symptoms. Here are some general steps:
Consult your healthcare provider: Discuss your desire to taper off Zoloft with your healthcare provider. They will evaluate your current dosage, medical history, and any potential risks or contraindications.
Individualized tapering plan: Your healthcare provider will create a customized tapering schedule, specifying the dose reduction and the duration of each step. This schedule ensures a gradual and controlled decrease in medication when tapering off of Zoloft.
Follow the plan: Adhere to the tapering plan meticulously, taking the prescribed reduced doses at the scheduled times. Do not skip or alter the dosages without consulting your healthcare provider. Tapering off Zoloft can be a gradual process, with different individuals following various schedules depending on their initial dosage. Some may start by tapering off Zoloft 25mg or tapering off 50mg Zoloft, while those who were tapering off Zoloft 100mg might need a more extended tapering period. For those on a lower dose –25mg, for instance – tapering off may be less complex. A well-structured tapering off Zoloft schedule, under the guidance of a healthcare professional, is crucial to minimize potential withdrawal symptoms and ensure a smooth transition towards discontinuing the medication safely.
Monitor for withdrawal symptoms: Throughout the tapering process, pay close attention to any withdrawal symptoms or side effects that you may experience. Report these to your healthcare provider promptly.
Regular check-ins: Stay in regular contact with your healthcare provider during the tapering period. They can adjust the plan if needed and provide support.
Lifestyle considerations: Maintain a healthy lifestyle during the tapering process, including a balanced diet, regular exercise, and adequate sleep. These practices can help mitigate withdrawal symptoms.
Psychological support: If you experience emotional or psychological challenges during the tapering process, consider seeking counseling or therapy for additional support.
Symptoms of Tapering Off Zoloft
Side effects of tapering off Zoloft can vary from person to person and may include:
Dizziness or vertigo
Nausea or vomiting
Headaches
Fatigue
Irritability or mood swings
Flu-like symptoms (muscle aches, chills)
Sleep disturbances (insomnia or vivid dreams)
Sensory disturbances (electrical sensations known as brain zaps)
Anxiety or panic attacks
Gastrointestinal symptoms like diarrhea
Communicate any tapering off Zoloft side effects to your healthcare provider promptly. They can adjust your tapering plan or provide additional support as needed to ensure a safe and comfortable discontinuation of Zoloft. Remember that tapering off Zoloft should be a gradual and well-monitored process to minimize the risk of withdrawal symptoms.
Medical Detox for Prescription Drug Dependence
Medical detoxification, often referred to as medical detox, is a structured and supervised process aimed at safely managing withdrawal symptoms and helping individuals safely discontinue the use of prescription drugs to which they have developed dependence.
Upon entering a medical detox program, individuals undergo a comprehensive medical evaluation conducted by healthcare professionals. This assessment helps determine the severity of dependence, overall health status, and any underlying medical conditions.
The medical detox process involves a gradual reduction in the dose of the prescription drug, allowing the body to adapt to decreasing levels of the substance. Healthcare providers closely monitor vital signs and withdrawal symptoms throughout this phase to ensure safety and provide necessary medical interventions.
In some cases, medications may be administered during detox to alleviate withdrawal symptoms and cravings. The choice of medication depends on the specific prescription drug involved and individual needs.
Detox programs often incorporate psychological support, such as counseling or therapy, to address the emotional and psychological aspects of prescription drug dependence. This support can help individuals develop coping strategies and a plan for ongoing recovery.
Medical detox facilities prioritize the safety and comfort of individuals going through withdrawal. Adequate nutrition, hydration, and rest are essential components of the process.
Each person's experience with prescription drug dependence is unique. Medical detox programs tailor their approach to the individual's needs, ensuring that the detoxification process is as safe and effective as possible.
Medical detox is typically the first step in the recovery journey. After completing detox, individuals are encouraged to continue with additional treatment options, such as residential or outpatient rehab programs, therapy, and support groups, to address the underlying factors contributing to their prescription drug dependence.
Medical detox plays a crucial role in managing the acute phase of prescription drug withdrawal and setting the foundation for ongoing recovery. It provides a supportive and supervised environment where individuals can safely discontinue drug use while receiving necessary medical and psychological care.
FAQs
Is dizziness common when tapering off Zoloft?
Yes, dizziness when tapering off of Zoloft is a relatively common withdrawal symptom when tapering off Zoloft or other SSRIs (selective serotonin reuptake inhibitors). It may occur as the brain adjusts to changes in serotonin levels.
Is it common to get brain zaps after tapering off Zoloft?
Brain zaps, also known as brain shivers or electric shock sensations, are reported by some individuals when tapering off Zoloft. They are considered a withdrawal symptom and can be unsettling but are typically temporary.
Does Zoloft need to be tapered off?
Yes, Zoloft and other SSRIs should generally be tapered off gradually under the guidance of a healthcare provider. Abruptly discontinuing these medications can lead to withdrawal symptoms, including those mentioned above.
Is it common to experience headaches, nausea, and vomiting after tapering off Zoloft?
Headaches, nausea, and vomiting are potential withdrawal symptoms that some people may experience when tapering off Zoloft. These symptoms can vary in intensity and duration, and not everyone will have the same experience during the tapering process.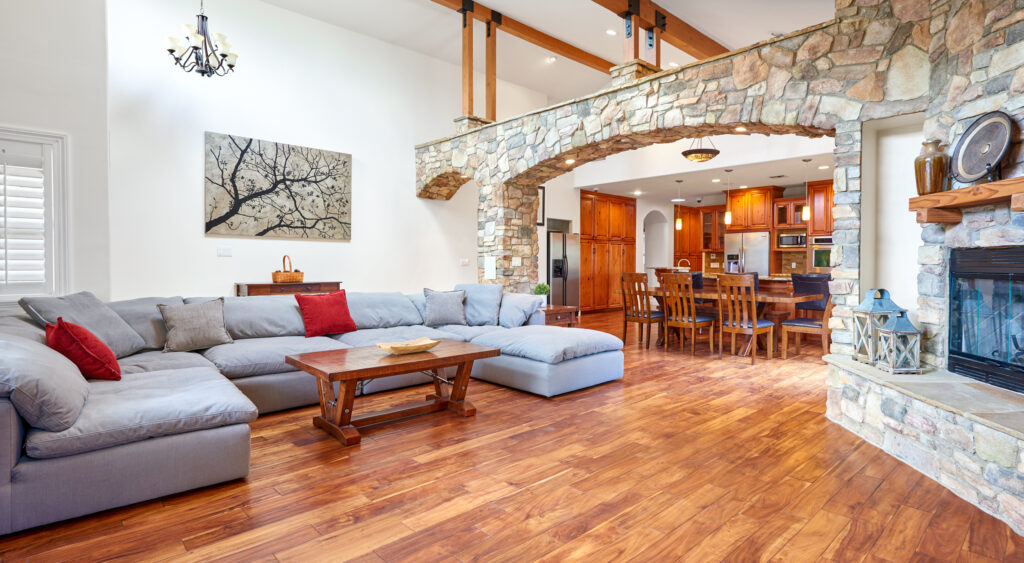 Get A Safe Medical Detox from Zoloft at Gratitude Lodge
If you require assistance detoxing from Zoloft, place your trust in Gratitude Lodge in Southern California. We offer a variety of medication-assisted treatment programs to help you fight back against addiction to prescription medications. Our treatment centers are pet-friendly and inclusive, located in Long Beach and Newport Beach, CA.
Engage with a supervised medical detox from Zoloft and begin your recovery the right way. Following a tapered reduction in dosage, you can transition into ongoing inpatient treatment.
All Gratitude Lodge treatment programs offer individualized treatment that may include:
Psychotherapy
Medication-assisted treatment
Individual counseling
Group therapy
Family therapy
Aftercare support
When you are ready to safely discontinue the use of Zoloft, call 888-861-1658 for immediate assistance.