If you have been prescribed prednisone and you are wondering, "How long does prednisone stay in your system", the steroid typically remains in the body for 15 to 20 hours.
The prednisone half-life is between three and four hours ­– this is the time it takes for the body to reduce plasma levels of the drug by half. Generally, it requires about five half-lives for a drug to be entirely cleared from the system.
Several factors contribute to variations in how long for prednisone to wear off, including:
Dosage and frequency of drug intake
Metabolic rate – slower metabolism can prolong the drug's presence in the body.
Age and overall health – advanced age and poor health can extend the drug's duration in the system.
Body mass – larger body size is often associated with a longer drug elimination time.
Prednisone Leaving System Timeline
The process of prednisone leaving your system follows a predictable timeline:
Initial reduction: Within the first three to four hours after the last dose, plasma levels of prednisone are reduced by half due to its elimination half-life.
Gradual decline: Over the next few hours, the drug continues to be metabolized and excreted, leading to a gradual decline in its concentration within your body.
Significant reduction: Around 15 to 20 hours after your last dose (five times the half-life), the prednisone is significantly reduced in your system.
Almost eliminated: Beyond 20 hours, only trace amounts of prednisone remain in your body as it gets closer to complete elimination.
Individual factors such as metabolism, age, health, and dosage frequency can slightly alter this timeline. If you have concerns about prednisone leaving your system, consulting a healthcare professional is recommended.
Prednisone Half-Life
The elimination half-life of prednisone is three to four hours, during which time your body reduces plasma levels of the drug by half. In general, it takes about five times the half-life for a drug to be fully eliminated from your system. For prednisone, this translates to a range of 15 to 20 hours.
What is Prednisone?
Prednisone is a synthetic corticosteroid that is commonly prescribed by doctors to treat various conditions involving inflammation and immune system disorders. It belongs to the class of medications known as glucocorticoids, which work by suppressing the immune response and reducing inflammation in the body.
Prednisone is often used to manage conditions like allergic reactions, asthma, autoimmune diseases, and certain skin conditions. It can be taken orally in tablet form or administered through injections, and its dosage and duration of use depend on the specific medical condition being treated.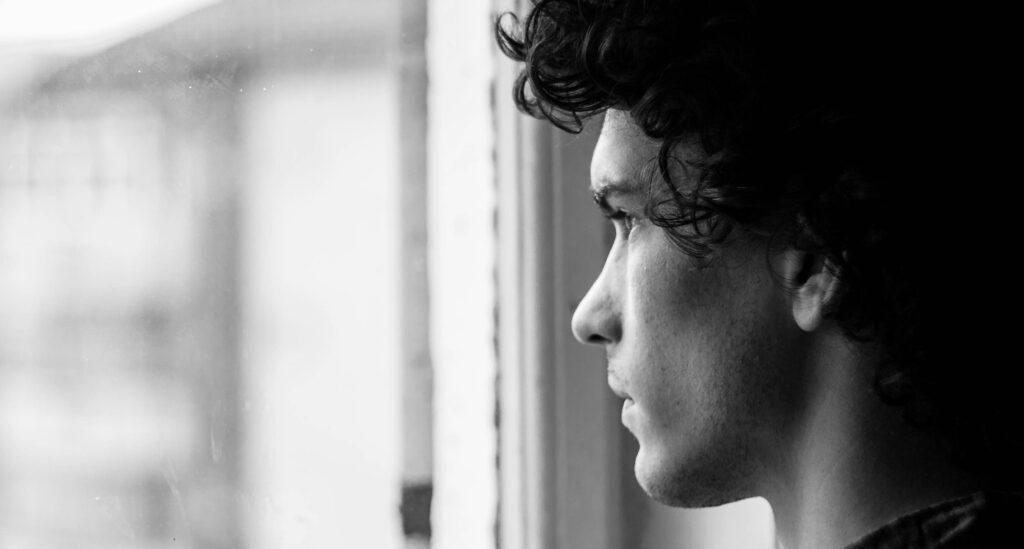 Prednisone Side Effects
While prednisone can be effective in treating various medical conditions, side effects may arise during its use. Common prednisone side effects include:
Short-term side effects: Prednisone side effects short term may include mood swings, increased appetite, fluid retention, weight gain, and difficulty sleeping.
Long-term side effects: Prolonged use of prednisone can lead to more serious side effects, such as osteoporosis (bone thinning), heightened risk of infections, high blood pressure, diabetes, cataracts, glaucoma, and muscle weakness.
Gastrointestinal effects: Prednisone may cause stomach upset, indigestion, and ulcers in the stomach or intestine.
Skin changes: Skin thinning, increased susceptibility to bruising, and delayed wound healing are possible skin-related side effects.
Adrenal suppression: Prolonged use of prednisone can suppress natural production of cortisol, which is crucial for maintaining various bodily functions.
Mood and behavioral changes: Some individuals may experience mood swings, anxiety, irritability, or even depression while taking prednisone.
Cardiovascular effects: Long-term use of prednisone can trigger cardiovascular issues, including high blood pressure and an increased chance of heart disease.
The severity and likelihood of side effects can vary based on factors such as dosage, duration of use, and individual health. Physicians closely monitor patients on prednisone and adjust the treatment plan as needed to reduce the risk of side effects while effectively managing the underlying condition. If you experience any unusual or severe side effects while taking prednisone, inform your healthcare provider promptly.
FAQs
How long do steroids stay in your system?
Steroids can remain detectable in your system for variable durations, depending on the type of steroid and its metabolism. Generally, oral steroids like prednisone might be detectable for a few weeks, while injectable steroids could be detectable for several months.
How long does prednisone stay in your body?
Prednisone, a commonly used corticosteroid, has a half-life of around three to four hours. This means it could take around 15 to 20 hours for prednisone to be completely eliminated from your system after you stop taking it.
Can you drink on prednisone?
It is generally advised to avoid alcohol consumption while taking prednisone. Alcohol can exacerbate the side effects of prednisone, like stomach irritation and mood changes, while also potentially reducing the effectiveness of the medication.
How long can you take prednisone safely?
The duration of safe prednisone use depends on the condition being treated and the prescribed dosage. Short-term use, typically lasting a few weeks to a few months, is common for managing various health issues. Prolonged or high-dose usage can increase the risk of side effects, so it is vital to follow your doctor's recommendations closely.
How Do I Detox from Prednisone?
Detoxification from prednisone is generally not necessary, as the drug is metabolized and eliminated from the body through natural processes. That said, if you have been taking prednisone for an extended period and your healthcare provider decides to taper your dosage or discontinue the medication, they will guide you through the process to minimize withdrawal symptoms and potential complications.
Tapering off Prednisone
Abruptly stopping prednisone after prolonged use can lead to adrenal insufficiency, a condition where the adrenal glands do not produce enough cortisol. To prevent this, your healthcare provider will gradually reduce your prednisone dosage over a period of time, allowing your body to adjust to lower levels of the medication. This tapering process is designed to give your adrenal glands time to regain their normal function.
Follow medical guidance
Follow your healthcare provider's instructions carefully during the tapering process. Do not alter your prednisone dosage or discontinue the medication without consulting your doctor. Your healthcare provider will tailor the tapering schedule based on factors such as the initial dosage, duration of use, and your individual health profile.
Monitor for withdrawal symptoms
During the tapering process, you may experience mild withdrawal symptoms, especially if you have been on prednisone for a sustained period. These symptoms can include fatigue, body aches, joint pain, and mild mood changes. Inform your healthcare provider if you experience any uncomfortable symptoms during the taper, as they can adjust the schedule if needed.
Healthy lifestyle practices
Supporting your body through a prednisone taper involves maintaining a healthy lifestyle. Adequate sleep, a balanced diet, regular exercise, and stress management can help your body adapt to lower levels of the medication more smoothly.
Consult your healthcare provider
If you have concerns about tapering off prednisone or are experiencing withdrawal symptoms, consult your healthcare provider for guidance. They will work with you to ensure a safe and effective transition off the medication while addressing any potential challenges along the way.
Get Safe Medical Detox from Prednisone at Gratitude Lodge
The safest and most comfortable way to detox from Prednisone involves medical supervision and a tapered reduction in dosage. We can help you achieve this with our prescription drug detox program at Gratitude Lodge in Southern California. Choose from Newport Beach or Long Beach locations and begin your recovery the right way.
After a week or so of detoxification, you can shift into a 30-day inpatient program that offers you the most supportive and immersive pathway to beating addiction.
All Gratitude Lodge treatment programs utilize the following interventions:
Psychotherapy
Family therapy
Group therapy
Individual therapy
Aftercare
Move beyond prescription drug addiction by calling Gratitude Lodge at 888-861-1658.