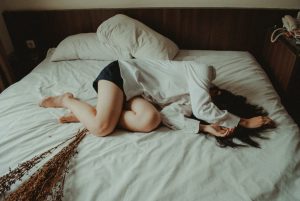 A pregnant woman doing cocaine can be damaging to both the mother and the unborn baby.
Cocaine should not be used at any stage of pregnancy.
What Happens When a Pregnant Woman Consumes Cocaine?
If a pregnant woman uses cocaine, this can be damaging to both mother and baby. Cocaine will cross the placenta, exposing the baby to this substance in utero. Additionally, it takes longer for a baby to process cocaine from the system.
Any fetal exposure to cocaine carries many serious health risks, including premature birth and FASDs (fetal alcohol spectrum disorders). FASDs can trigger adverse physical outcomes and problems with learning and behavior. These issues can persist throughout adolescence.
What Are the Effects of Cocaine on Pregnant Women?
Cocaine an illicit stimulant narcotic classified as schedule II controlled substance. Like all drugs in this class, cocaine has some medical utility, but it also has a strong potential for abuse and addiction.
According to NSDUH 2020, 1.25 million U.S. adults were addicted to cocaine in 2020. Of women with cocaine addictions, the majority are of childbearing age. Research suggests that 5% of pregnant women report using an addictive substance like cocaine.
This study shows that there are roughly 750,000 pregnancies each year associated with prenatal cocaine exposure.
The health of a pregnant woman can impact the health of the unborn child. The maternal abuse of cocaine is associated with these negative outcomes:
Improper nutrition
Poor pre-natal care
Financial stress and poverty
Cocaine use by pregnant women is associated with these health complications for the mother:
High blood pressure levels
Cardiovascular issues
Migraines
Seizure
The effects of cocaine use by pregnant women also bring about many potential problems for unborn babies.
How Does Cocaine Abuse During Pregnancy Affect Babies?
In addition to FASDs, cocaine abuse during pregnancy can trigger the following serious complications:
Low birth weights
Premature births
Miscarriage
Placental absorption
Additional complications
Low birth weights
NIDA (National Institute on Drug Abuse) reports that low birth weights of less than 5 pounds 8 ounces is one of the primary risks associated with prenatal cocaine use.
While some babies born underweight can be healthy, others experience serious problems, including:
Chronic infections
Problems gaining weight
Eating problems
In some cases, medical intervention may be required.
Premature births
If a mother uses cocaine during pregnancy, this heightens the chance of premature birth. This means the baby is delivered before term at 37 weeks.
When a baby is born pre-term, this raises the risk of severe health complications. After being born, babies exposed to cocaine may encounter problems in the following areas:
Cognition
Vision
Cardiovascular system
Developmental issues
Intellectual disabilities
Miscarriage
Any prenatal abuse of cocaine will increase the chance that a woman miscarries a baby.
If you miscarry a baby after using cocaine during pregnancy, it is still possible to enjoy a healthy subsequent pregnancy.
Placental absorption
This complication can lead to the mother and baby dying without immediate medical intervention.
The placenta normally forms on the upper portion of the uterus, remaining in place until the baby is born. If the placenta detaches before the baby is born, this can starve the baby of oxygen and nutrients while simultaneously triggering profuse bleeding in the mother.
Additional complications
Cocaine abuse during pregnancy increases the likelihood of the following complications:
Intracranial hemorrhage
Circulatory problems
Compromised oxygen delivery
Cardiovascular disorders
Neurological issues
Neurodevelopmental problems
Polydactyly (abnormal number of digits).
Cleft palate
Limb defects
Swelling of kidneys
Gastroschisis
Is the Damage Caused by Cocaine Use During Pregnancy Reversible?
In most cases, babies born to women with stimulant use disorder (cocaine addiction) are premature. This causes the following issues:
Small head circumference
Shorter length
Underweight at birth
According to WHO (World Health Organization), preterm babies have a greater chance of developing learning disabilities, auditory complications, and visual problems.
Cocaine can also directly harm the fetus, leading to complications like heart defects and cleft palates.
Although some effects of prenatal cocaine use may not cause long-term damage, adverse outcomes like smaller head circumference, learning difficulties, and physical defects are irreversible.
In the case of miscarriage and stillbirth, the damage is deadly.
What Is the Long-Term Prognosis for Babies Exposed to Cocaine In Utero?
Prenatal cocaine misuse can lead to the following long-term problems for babies:
CHDs (congenital heart diseases
Cleft palate
Limb reduction defects
Neurodevelopmental problems
ADHD (attention-deficit hyperactivity disorder)
Impaired functioning during adolescence
Behavior problems
Language development problems
Memory issues
Impaired executive function
Research also illustrates that teens who were exposed to cocaine in utero were:
More likely to develop a substance use disorder.
Twice as likely to use marijuana and tobacco.
More likely to drink alcohol.
Prone to aggressive outbursts.
What Is the Best Treatment to Minimize the Damage Caused by Prenatal Cocaine Abuse?
If you have been using cocaine during pregnancy, it is imperative to seek medical care for substance abuse. Early intervention can make a significant difference to the life of your unborn baby.
Although there are no pharmacological treatments for cocaine addiction, inpatient or outpatient rehab programs allow you to address the psychological aspect of stimulant use.
Through psychotherapy and motivational therapies, you can identify what triggers you to use cocaine. A therapist will help you to develop healthy coping mechanisms so you can avoid poor behaviors and deal with life's everyday stressors head-on.
We can help you with treatment for cocaine addiction at an intensity to suit your needs and schedule here at Gratitude Lodge.
Cocaine Addiction Treatment at Gratitude Lodge
Although there are no medications approved by the FDA to treat stimulant use disorder, most cocaine addictions respond favorably to behavioral interventions.
SAMHSA (Substance Abuse and Mental Health Services Administration) recommends the following protocols for the treatment of cocaine addiction:
Psychotherapies
Contingency management
Community reinforcement
Motivational interviewing
You can access all these therapies and more at Gratitude Lodge rehabs located in Newport Beach, Long Beach, and San Diego.
Streamline cocaine withdrawal by taking advantage of a medically supervised detox at our inclusive and pet-friendly treatment centers. Detoxification will take no more than a week in most cases.
After detox, choose whether to engage with a 30-day inpatient program or an IOP (intensive outpatient program). Whatever level of treatment intensity is most appropriate, you can access these services at Gratitude Lodge:
Psychotherapies
Individual counseling
Group therapy
Family therapy
Holistic therapy
12-step immersion program
Don't let the stigma of prenatal substance abuse stop you from getting the help you need. Take action before you cause problems for your unborn baby. For clinical and emotional care delivered without judgment, reach out to admissions by calling 888-861-1658.
FAQ
1) How long does cocaine stay in a pregnant woman system?
This study of 30 mothers and infants where the mothers had histories of pre-natal cocaine use tested for cocaine in the urine and the amniotic fluid. The participants who had used cocaine in the three weeks before delivery tested positive. This shows that cocaine effects on pregnant woman can be detectable for almost a month after use.